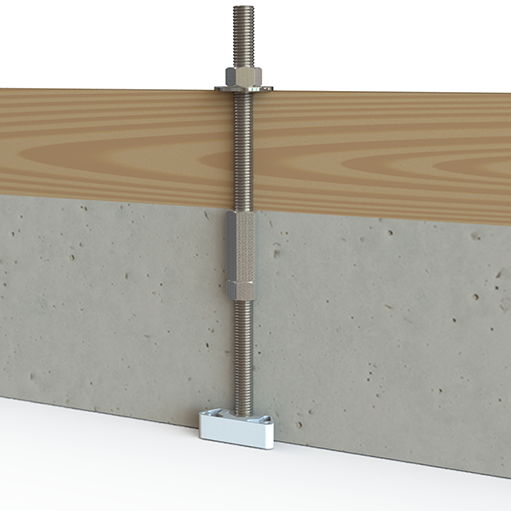 The base is designed to be nailed to the forms prior to rebar installation. Threaded rod is added prior to the pour. The coupler on the top surface provides a connection point for the sill plate after the concrete is cured. Plate connection is made using a short piece of rod, square washer and nut. Available in HDG for pressure treated lumber.
Light Gauge Steel Applications
Perimeter curtain walls with non-load bearing in-fill steel stud construction must be anchored to the concrete slab above and below. Many engineers require a drilled or cast in anchor spaced at regular intervals to achieve this. As drilling a P.T. slab in inadvisable or prohibited, a cast in solution is preferable.
The P.T. Anchor can be configured to provide a bolted connection at the top, bottom or both surfaces of the slab.

Copyright © 2009 Chainring Construction Products LLC. All right reserved.